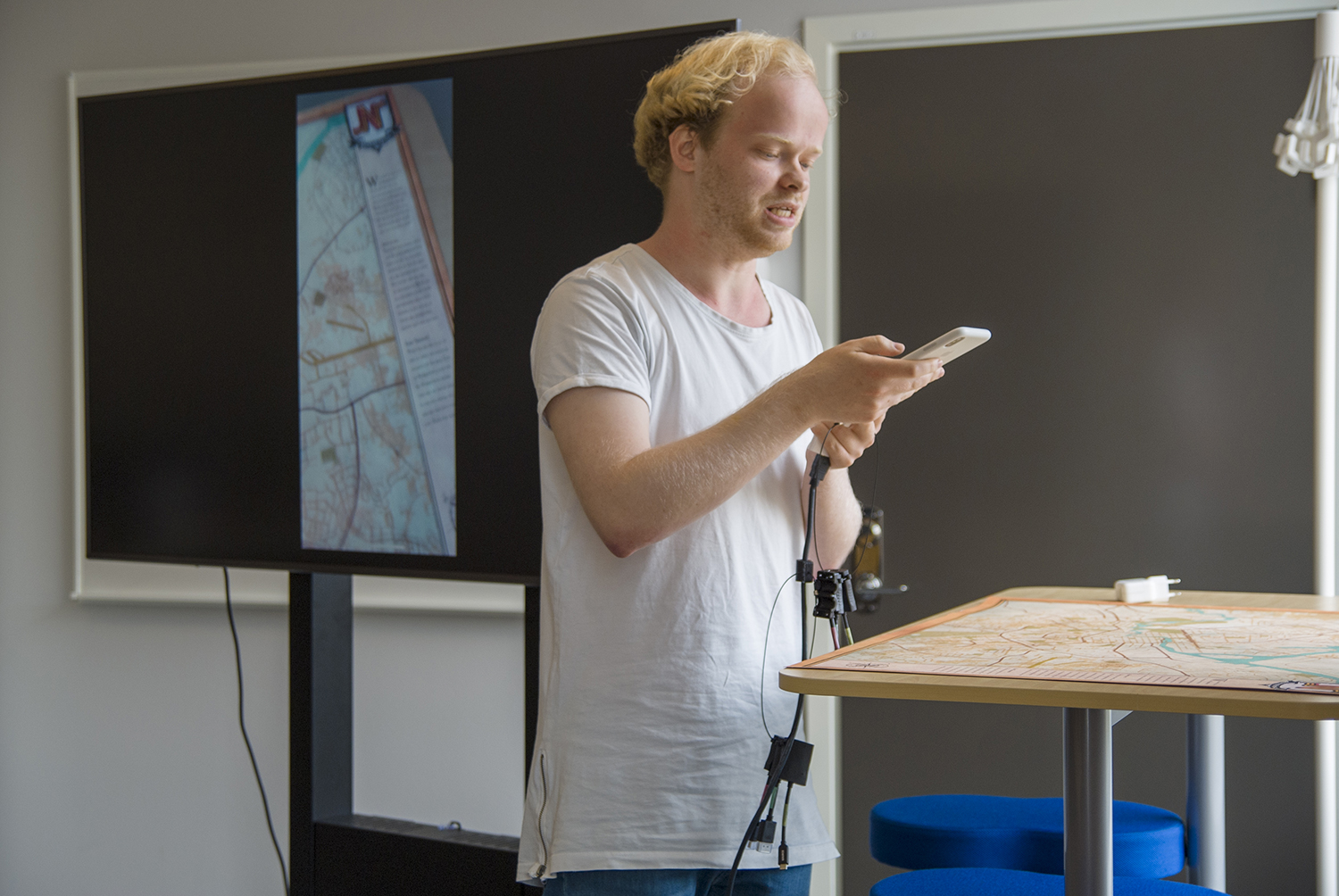 Context
Sightseeing in a city.

Design concept
A printed map provides the anchor for planning and following up on urban sightseeing by providing and revealing historical digital content through handheld AR.
Experiential qualities and related concepts
Hybrid, visibility.
Augmentation modality
Visual, multimodal.
Technical options
Handheld AR.
Prototyping techniques
Photo storyboards, video scenarios, code sketching.
Source
Chetana Deshpande, Johan Eriksson, Rebecka Lindskog, Julia Skönvall, Afina Zahra (Augmented Information Spaces class, Spring 2019) in collaboration with Trackuback.